Simple Membership Steps to Finding Your Perfect Japanese Partner
Step 1: Contact
The first step in the process of finding love through our Japanese dating program is to reach out to us. You may contact us by phone or email.
808-926-0101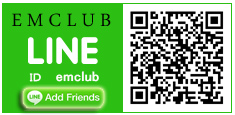 Step 2: Free Consultation and Interview
During our initial conversation, you will set up a meeting with one of our Japanese matchmaking counselors at a time convenient for you to visit our office. The free consultation helps us know more about you, the kind of qualities you look for in a long-term relationship, and it gives you a better understanding of our matchmaking. During the consultation, you are free to ask us about our dating process, etc.
Step 3: Registration
After the consultation, you may decide to enroll as a member and complete an application. The application process presents our terms and requirements. It also tells a prospective Japanese spouse more about you. Required documents for membership include:
Application form
Photo (full-length and from the waist up)
Copy of personal identification
Latest or most recent academic background certificate
Current professional license if you are a practicing doctor, attorney, or other licensed professional
Step 4: Matchmaking and Introduction
Trained Japanese counselors will use your application to select carefully Japanese women who are the best match for you based upon your answers. We make introductions with Japanese women who have also agreed to meet EM CLUB members.
Step 5: Follow Up and Marriage
After the first meeting or date with a Japanese girl, if both of you want to continue dating each other and explore the relationship, just let us know to stop new introductions. If it is not the right match, you resume new introductions. The process continues for one year from the first introduction. EM CLUB supports whatever decisions you make to find the right Japanese girl.